Looking for:
Revenue Operations Manager
Author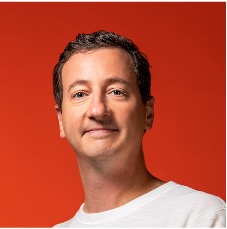 Rob Manne   |  Published: February 19, 2022
Looking for a side hustle or cool gig? Inflectiv, our small but mighty revenue operations and content marketing agency, is looking for an experienced practitioner to help implement, optimize and maintain our clients' marketing and sales technology systems.
Does this sound like you?
You're a problem solver by nature. You high-five your colleagues over streamlined processes, automated workflows or tech innovations that get results. If it's in a system, you can make it sing.
You like working towards a shared marketing or sales objective. You understand how systems can turn strangers to contacts, contacts to leads, leads to customers and beyond. You have experience using programs like HubSpot, Salesforce, Pardot, or Mailchimp – and you don't flinch at diving in to tech you've never tried before.
About the role
As Revenue Operations Manager, you will be an integral part of a small team dedicated to helping clients improve their sales and marketing processes. This is a sleeves-rolled-up position that leans heavily on your prior sales or marketing operations knowledge and your ability to "go deep" to resolve complex business issues.
The successful candidate might do any of the following:
Create or improve automations and workflows using content, forms, CTAs, website, etc.;
Manage HubSpot configuration: establish or manage users, roles, permissions, deal stages, pipeline, fields, workflows, etc.; contribute to requirements-gathering;
Review, analyze, strategize and optimize system use; suggest/manage third party integrations; proactively offer advice, solutions or fixes;
Provide CRM expertise in collating, reviewing and importing/exporting contacts to the database;
Clean data and implement improvements to prevent dirty data from entering the system;
Set goals, dashboards, tracking metrics and create reports in support of specific sales or marketing objectives;
Provide analysis and insight as needed;
Onboard/offboard users; support the development of training materials or workshops.
You have:
Proficiency with HubSpot or a comparable set of martech platforms (CRM, marketing automation, sales enablement, service ticketing, etc.) from an administrator or user perspective;
Experience with workflows, sequences or automations that support sales or marketing efforts;
Experience with revenue operations (marketing, sales, customer service) ecosystem and reporting needs;
Ability to harness data to create reports that drive business decisions and synthesize reports into meaningful insights;
Experience with Google Analytics and BI Tools (Tableau, SAP, Looker, etc.) is highly desirable;
Advanced process creation skills and the interest to document coherently;
Strong written and verbal communication skills;
Top-notch organizational skills and ability to manage more than one client instance at a time;
Certifications in HubSpot are highly desirable.
Success factors
Ability to work in a remote team environment;
Ability to understand our clients' needs and requirements;
Adaptability – flexible and able to adapt to constant changes;
Creativity – in problem solving and achieving solutions with a "can do" attitude;
Ability to interpret that data and provide sound basis of analysis;
Experience with agency or client work, balancing multiple projects and priorities;
Organized, detail-oriented, punctual, responsible and accountable;
 A curious nature and good sense of humour.
This is a part-time role
Inflectiv has been growing steadily since it was first established in 2020. For now, the Revenue Operations Manager is a part-time role that with a guaranteed 20 hours per week.  Depending on a candidate's fit and skills, this role can grow to full-time.
About Inflectiv
Inflectiv helps businesses attract, convert, and delight customers using content, communications and automation. Inflectiv is powered by Rob Manne, Laurie Smith, and Jessica McAulay, seasoned practitioners who connect the dots to help organizations grow. Inflectiv is an official Hubspot Solutions Provider that ramps up quickly to help our B2B and B2C clients reach their goals. Learn more at www.inflectiv.co.
What's it like to work at Inflectiv?
Our working philosophy is simple. Collaborate with smart people. Do meaningful, high quality work. Work hard and make it fun. Treat people well. Be a positive force. Be inclusive. Look for opportunities to learn and grow.
Prior to going on their own, Rob, Jess, and Laurie have managed teams of up to 25 people, using Situational Leadership training to get the best outcomes. We have been actively involved in mentoring and growing the careers of past employees, clients and colleagues. You can read more about the origins of Inflectiv here.
Send your resume and a brief note highlighting your qualifications as they pertain to this role to: rob.manne@infectiv.co.