5 HubSpot Best Practices For Growth
Author
  |  Published: April 25, 2023
"We have HubSpot, but we don't know exactly how to use it to help us grow."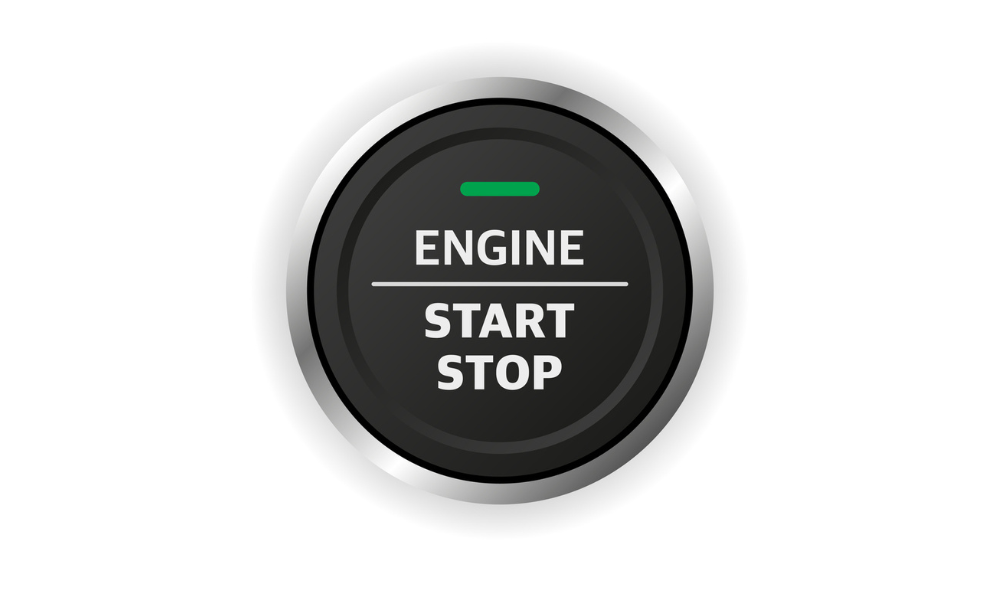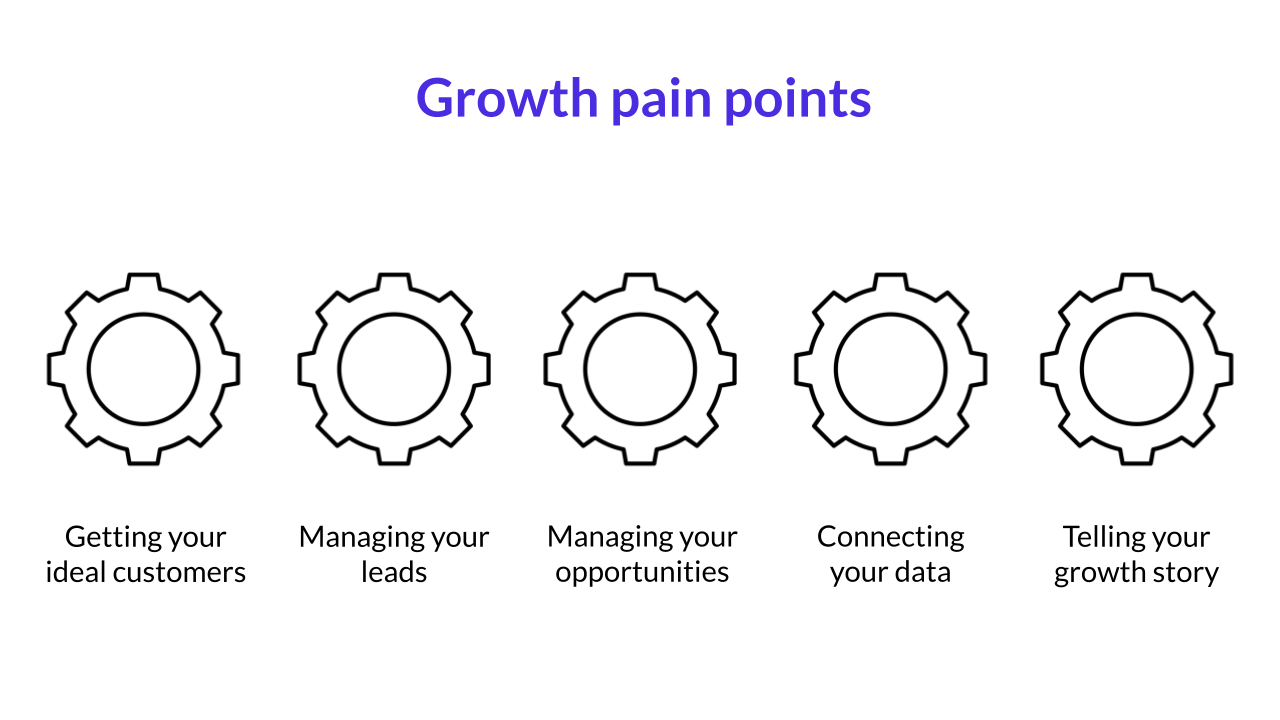 Five Common Growth Pain Points
Scaling companies typically struggle with the following:
Getting your ideal customers
Managing your leads
Managing your opportunities
Connecting your data
Telling your growth story
Growth pain point #1: Getting your ideal customers
Believe it or not, a large number of companies don't know all the attributes of their customers. In some cases, they aren't aligned on who their customer actually is, such as whether it's the Electrical Engineer or Head of Finance. But more often, they haven't mapped out an Ideal Customer Profile (ICP).
"Boring!" you might say. "I want to learn about the automations!"
Well, unfortunately you can't skip this step. Your ICP helps you identify the information you need to capture about the Contacts and Companies in your CRM. Only then will you have the right containers for the data to flow into.
HubSpot Pro Tip:
As you enter new Contacts and Companies, look for information you already know about them. Provide as much information as you can readily find. Then consider what else you'd need to know in order to win their business. If this isn't in any particular platform or document, it may be in the heads of your colleagues.
Review your Contacts and Companies properties (HubSpot's name for fields) regularly to see if they are working to capture the data you really need.
When creating new properties in HubSpot, avoid open text fields to narrow potential results and eliminate garbage data resulting from spelling mistakes or differences created by abbreviations or other minor differences. HubSpot has a wide range of property field types like Dropdown select, and Multiple Checkbox and Date Picker. Think about ranges or groupings in order have data you can use and sort.
Be sure to put the right properties in the most intuitive places on the Contact and Company records.
Once that's all done, you can then use the data to target ads, segment, personalize, measure and more.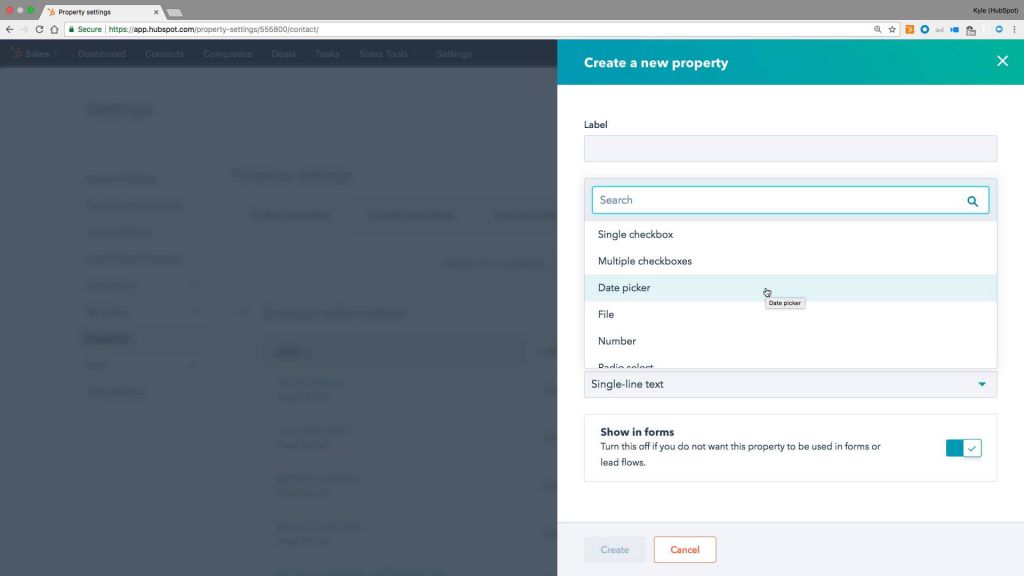 Growth pain point #2: Managing your leads
Improper lead management is an issue at many startups. As early as possible, you should determine who's submitting inquiries, what information you need when they submit a form or have a meeting, and most importantly – the follow-up steps you want them to take.
One of our startup clients had a problem that most companies would envy: they had too many leads! Their innovative medical technology was highly sought after by patients, doctors, and administrators. Every week they received too many inquiries for their small marketing and sales team to wade through manually and qualify.
HubSpot Pro Tip:
We worked with them to identify all their audiences, the types of inquiries, and how to triage them automatically so only the best fits made it through to the sales team.
Our approach:
Add the right properties in HubSpot (see #1 above), including contact type, request type, location, language, etc.
Change their forms to reflect the additional information we need for Contact Us and resource downloads, such as "I am a…" and "I'm interested in…"with limited options.
Build automations to route ideal leads to the correct salespeople, and to initiate email drips to everyone else to keep them engaged. For another client we enabled Slack notifications for all new leads so nothing was missed.
Growth pain point #3: Managing your opportunities
In many cases we start working with companies who need to work out their contacts' lifecycle stages, and then put it into HubSpot.
Recommend you start by defining the Customer stage, which is usually the easiest one. Then work backwards from Opportunity to Lead. If you are advanced enough to need the Marketing Qualified Lead and Sales Qualified Lead stage, then you can also define those.
The Opportunity stage, also known as Deals, should have sub-stages that you need to define. Given this is an active stage that will result in a win or a loss, you'll want to be very clear on what it takes to enter and exit each stage. Once that's complete, your Deals can be filtered and reviewed in order to push people along.
To help you manage them, build automations that create or flag deals based on specific criteria being met. HubSpot's meetings tool can also be a handy automation to use in the Sales process, especially if it's a button on your site or used in a chatflow.
HubSpot Pro Tip: Don't overcomplicate these stages, especially in the beginning. Choose a point to start, and then build out what makes sense for your business now. You can iterate on this later.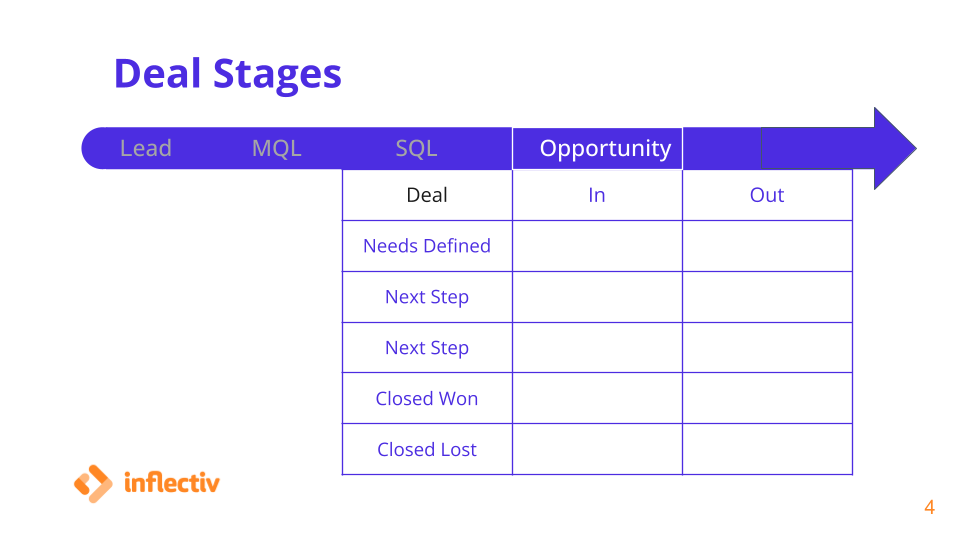 Growth pain point #4: Connecting your data
Siloed data isn't scalable. Connecting HubSpot to your core product and other applications can help automate, accelerate, and improve your overall business performance.
We do it three ways:
HubSpot API via private app >< Product.
Your product generates a lot of data, but that doesn't mean it can also do your marketing or customer success engagement. Free up engineering resources by creating an integration directly to HubSpot, and then let it do the heavy lifting. This data can use standard HubSpot properties or require new properties or objects.
HubSpot tech stack >< native apps. The next best thing to connecting directly to your product is to connect to your other Operations platforms. The HubSpot App Marketplace has a wide range of options.
HubSpot >< connecting apps. The marketplace also has connecting apps such as Zapier. These can be an excellent bridge to your product or other apps that don't have a native integration.
HubSpot Pro tip: Make sure to do your homework before connecting anything to HubSpot. Not all apps have the same level of integration, and there often can be unintended consequences. The cleanup required after a poorly set up integration can take weeks or even months of your team's time. Or sometimes it requires a specific kind of subscription.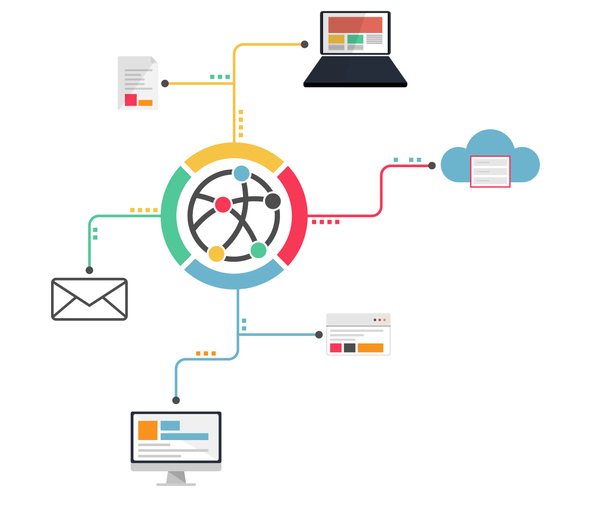 Growth pain point #5: Telling your growth story
As HubSpot for Startups' Mayra Ceja said on our call: "the sooner you can show your investors you're earning revenue based on a repeatable model, the better." You'll need a source of truth for all your growth data, from Sales to Marketing to Customer Success, and HubSpot is excellent for that.
HubSpot Pro Tip: But don't just figure out your KPIs, dashboard and reporting for your investors. You'll want to look at it regularly to determine what's working, what's not, and how to course correct. Attribution reporting, once you connect your advertising to HubSpot, can be super valuable to tell you what's driving the most ROI. For more on this, check out this excellent KPIs for Scaling Companies webinar.