Using HubSpot's Top 5 Generative AI Features
Author
  |  Published: August 22, 2023
There's a lot of talk about how marketers and salespeople should use artificial intelligence (AI) tools. But we've heard from many clients that they don't know where to start.
How about HubSpot?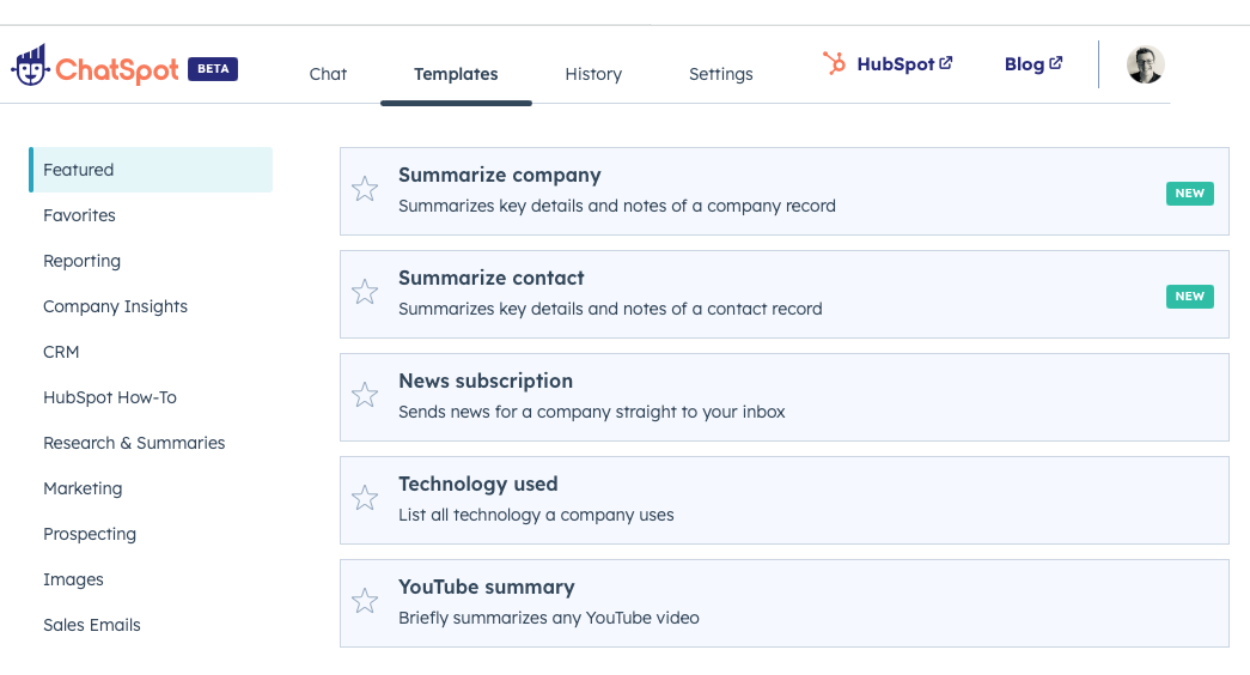 If you use HubSpot, you might know they've been adding generative AI features via ChatSpot. ChatSpot functions similar to ChatGPT, but it's focused solely on growth tasks and uses CRM data.

For newbies not sure about how to use prompts, they've provided a number of nifty templates. To get you started, we've gone through ChatSpot and chosen our favorite prompts below. 
Develop reports using plain language. Not everyone has an analytics pro like Inflectiv's Jess to make powerful reports. ChatSpot has templated prompts that enable you to summarize marketing or sales performance with text or a bar chart. Or you can maintain good data hygiene by prompting it to "find open deals with no owners."
Prospecting. Want to give your target list a boost? You can use ChatSpot templates to discover companies of a certain size, location, or using specific technology. It's not as robust as dedicated tools like Apollo.io, but it's definitely a start. You can refine the results further with specific prompts relevant to your business.
Competitive intelligence. ChatSpot offers a few ways to keep tabs on specific companies. You can prompt it for competitors, news, funding rounds and other information about a target company using its URL. I like the News Subscription feature which sends updates about a company right to your inbox. Again, there are other places to get the same information; but it's handy to have it connected to your CRM data.
Write marketing content in your brand style. We all know that content written using AI requires human supervision…just ask Microsoft. ChatSpot helps by creating marketing emails and blog posts based on a scan of your already-developed content. So if you like oxford commas and slang, your new content should include those.
Image generation. I'm happy with our iStock subscription, but AI offers a lot of different options. You can use ChatSpot prompt templates to generate portraits, realistic images, and ones that are…less realistic. Check out the image below created using the prompt "Generate an image of a busy revenue operations professional multitasking" – should we be taking apart servers? The "Social Media Images" template enables you to output images sized for specific dimensions for Instagram, LinkedIn, and more.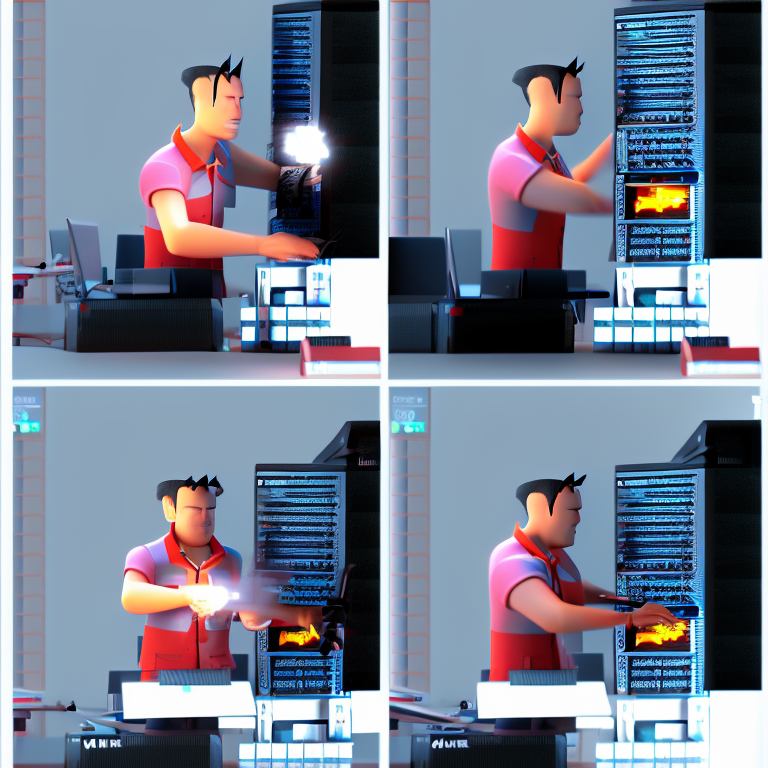 Watch this Space
As we've heard with all things AI, we are just getting started. HubSpot's ChatSpot is still in BETA and there are limitations. But – the ChatSpot team is hard at work releasing updates virtually every week, and doing an excellent job keeping users updated.
No doubt we're going to see big leaps forward in functionality and use cases. Plus we should expect that HubSpot will do more to integrate AI into its core product offering. I'm very excited to watch where this will go next.
How to start using HubSpot's AI features
Go to ChatSpot.ai

Login using your HubSpot credentials

Check out the templates and try some chats

Reach out to us if you have any questions

Share your success with other people you work with