From optional to critical: 9 ways sales and marketing automation can help your business survive in the COVID-19 era
Author
Flywheel |  Published: July 28, 2020
Five months into the "new normal," we're starting to see the big technological transformations coming to pass in business and personal life.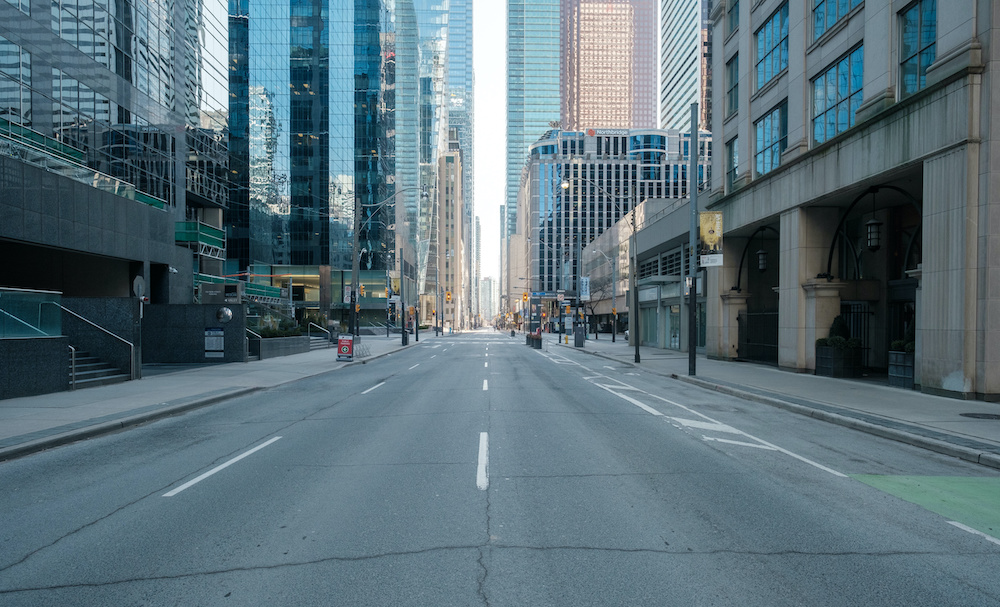 Major stores are closing for good, cinemas are empty as new movies go directly to streaming, and experts predict a rash of university closures. At the same time, digital leaders like Shopify, Google and Amazon are racing to meet unprecedented demand.
In this environment, businesses are under tremendous pressure to adapt or die. For sales teams and marketers. the path to reaching customers through traditional channels trade shows, coffee chats, and trade publications is either blocked or very limited.
Now you have just three windows to reach your customers: their laptop or computer screen, their mobile or tablet screen, and the window in their home office.
The speed with which we've seen companies pivot their business and accelerate their digital transformation has been incredible. Websites are being built in record time. Supply chains are being streamlined.  And digital and social media marketing has skyrocketed.
When it comes to digital technology that can help your business survive the COVID-19 disruption, you should put sales and marketing automation at the top of your list. Here are nine ways you can use sales and marketing automation to help your business survive (and perhaps even grow!) during this unprecedented time.
Grow your revenue by mining your current customer base. It's less expensive to grow your existing business than trying to attract new customers. That's especially true in COVID times. Marketing automation gives you access to incredible customer data – industry vertical, type of products used, interactions with sales teams, even what content they like. Now you can mine your data to cross-sell and upsell customers on products or services that will truly grow their business.
Re-invest money from offline tactics into more measurable digital marketing. With trade shows and print advertising on hold, now is the perfect opportunity to look at lead generation tactics that attract more visitors to your site. There's also never been a better time to measure ROI from these efforts since you have less spillover from offline tactics.
Grow and engage your contacts with a strong point of view. It's an uncertain time and your customers are looking for answers that help their business. Offering high value thought leadership content about your customer's industry, powered by marketing automation through a drip campaign, can add new contacts, nurture prospects and engage your customers.
Put a personal, human face on our organization. 
In-person contact between you and your prospects and customers is still a way's off. Marketing automation allows you to bridge that gap with hyper-targeted content based on industry, company, or need state. Tools like
Vidyard
let you embed short employee-shot videos across your sales process, helping your employees stand out with a human connection.
Plug holes in your lead nurturing process. Sales enablement tools are invaluable to help your team track prospects and move them through their customer journey. It's worth looking at your prospect journey to determine how to enhance and personalize it using marketing automation, content, workflows or sequences.
Better track your sales ROI. In this environment, every dollar and every hour counts. Your CRM and automation systems can track your pipeline in real time and the efforts of team members to evaluate what is working best. It increases transparency and improves your sales team's accountability, while also reducing time spent on manual, time-consuming updates by email or in sales meetings.
Offset any headcount reductions with increased team efficiency. Effective technology can never replace talented employees. But they can help make the ones you have more efficient by reducing time spent on repetitive tasks, duplicated efforts and poor systems. Marketing automation can be a huge help to companies experience a hiring freeze or downsizing.
Re-boot to grow. Now is the perfect time to go back to some of the basics, especially if your team has some capacity. Do your customer personas need updating? Is the customer journey still accurate? After your re-boot, you can then use technology to build more personalized and customer-centric program. You might find that a small change can result in a big impact, such as enhancing your customer onboarding reduced churn by 25%. Now might be the right time to also look at your website or other owned channels.